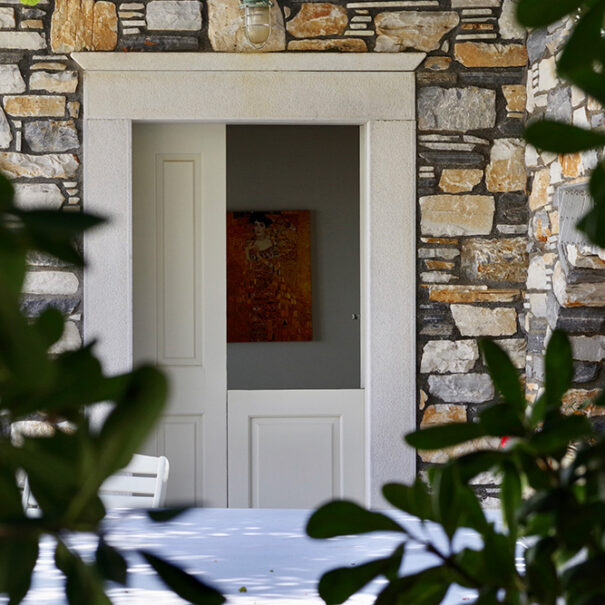 Residence
19 wonderful rooms in traditional Cycladic style, to enjoy your stay at all hours.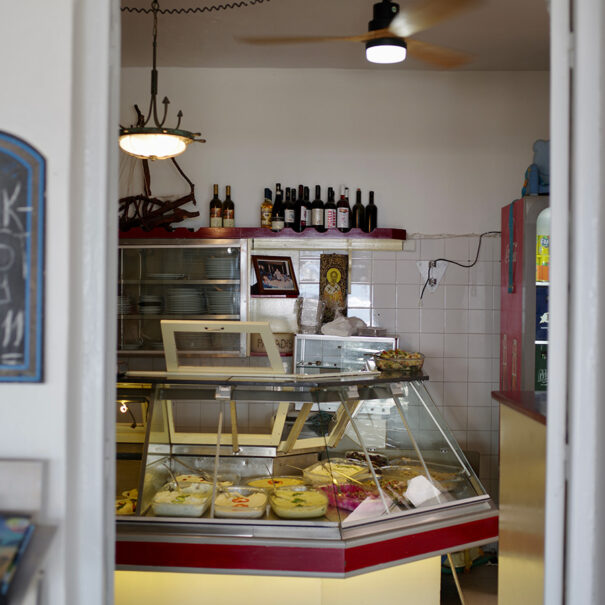 Gastronomy
Enjoy a rich breakfast and the traditional flavors of Naxos, through the menu of our restaurant Paradiso Taverna.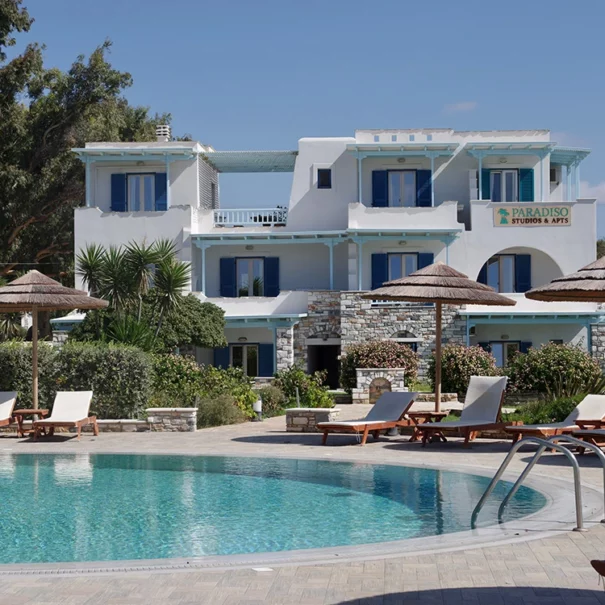 Location
Paradiso Naxos is located in beautiful Agia Anna, "above" the wave and "inside" the greenery..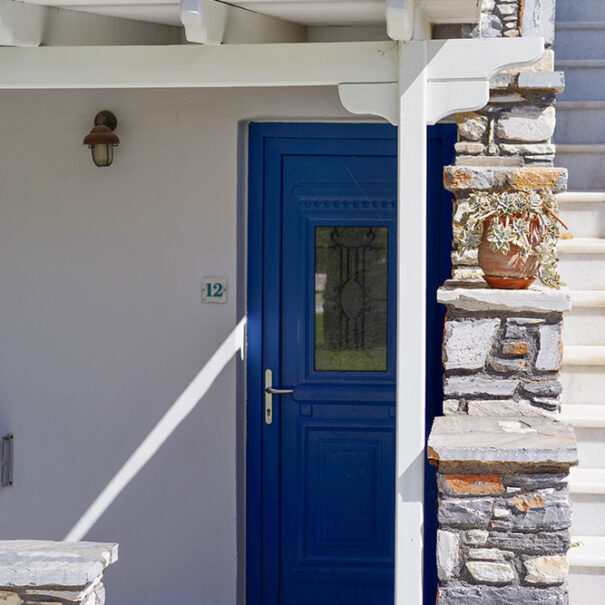 Comfort
Our rooms are comfortable and ready to make your stay more enjoyable.
Paradiso Naxos is located next to the sea, in an area with lots of green and blue waters. The beach of Ag. Anna stands out for its wonderful sandy beach and crystal clear waters.
For those who wish, there is also our wonderful swimming pool, with a specially designed surrounding area to enjoy your bath and sunbathing, together with your coffee or drink.